South African Journal of Industrial Engineering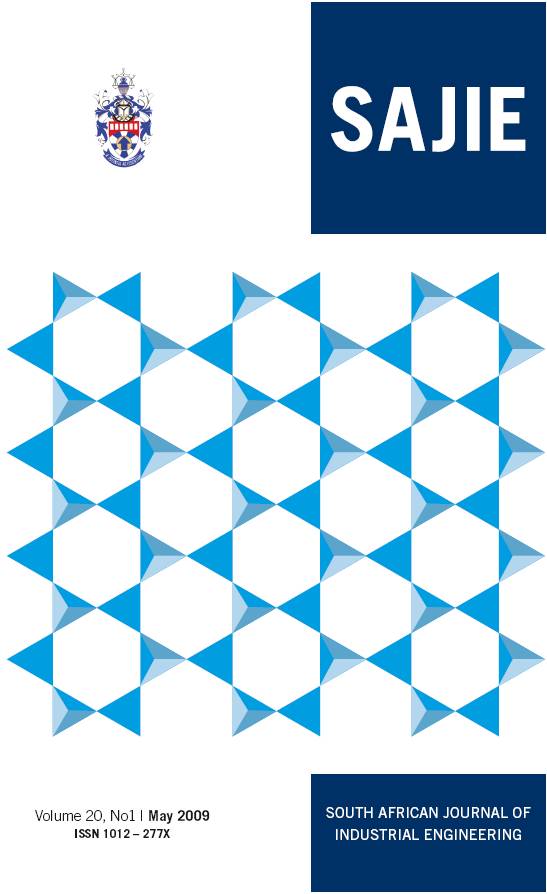 The South African Journal of Industrial Engineering (SAJIE) publishes articles with the emphasis on research, development and application within the fields of Industrial Engineering and Engineering and Technology Management. In this way, it aims to contribute to the further development of these fields of study and to serve as a vehicle for the effective interchange of knowledge, ideas and experience between the research and training oriented institutions and the application oriented industry. Articles on practical applications, original research and meaningful new developments as well as state of the art surveys are encouraged.
SAJIE is an open-access, on line journal.
All articles are subject to a double blind peer review.
Authors should note that SAJIE charges a submission fee and if the article is accepted a subsequent publication fee. The fee structure differentiates between articles having a South African author and those articles with only foreign authors. The submission fee is only payable once the article has been checked for plagiarism and adherence to the author guidelines. The authors will be duly informed when payment should be made.
SAJIE is indexed and abstracted in the ISI Science Citation Index (also known as SciSearch) and the Journal Citation Reports / Science Edition. It is also indexed in SciVerse Scopus.
For more information, please visit the Journal website at http://sajie.journals.ac.za/pub/index
Science Citation Index - Letter from Thomson Reuters confirming the Science Citation Index inclusion.